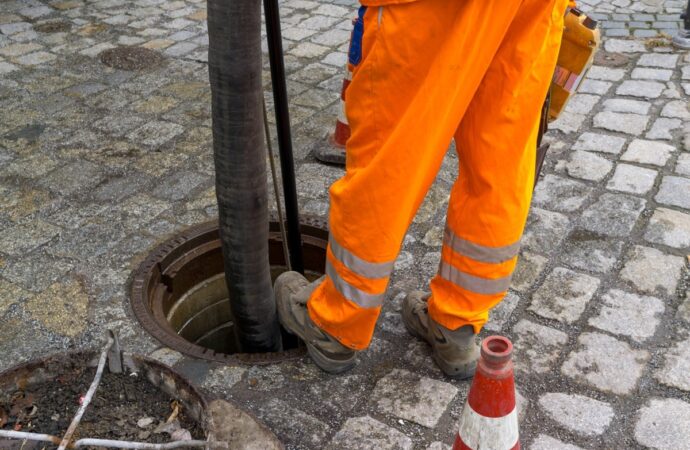 A typical septic tank is used to separate solids from wastewater. It is an economical and efficient way which is also widely popular. It allows the safe disposal of sewage. You've likely got a septic tank and a septic field on your property. The septic tank has the primary role in a home sewage system. We, Richardson Septic Tank Pumping, Installation, & Repairs, are a company that provides you with the services related to septic tanks and holds expertise in this field.
Plano is a town found in the U.S. state of Texas, located approximately 20 miles (32.2 km) north of downtown Dallas. Plano's city is part of the metropolitan area of Dallas-Fort Worth. Plano has an area of 71.6 square miles, according to the U.S. Census Bureau. There are about 70 public schools, 16 private schools, two Collin County Community College District (Collin College) campuses, and six Plano libraries.
Be it the installation of a new septic tank or repairing of a new septic tank, we shall be there for you. You can rely on us for the services we provide. Tank cleaning, line replacement, tank replacement, portable toilets, tank pumping are some of the significant amenities which we offer.
Installing septic tanks eradicate environmental threats and thus proving itself to be eco-friendly. It is also very hygienic and healthy for people. Whatever the need, maybe, if it's related to a septic tank, then we are the one who will provide you with all the services. We are much better than the other vendors as we are more experienced.
We are a business that is trusted by its customers, and they have complete trust in us. They always seem to be satisfied and contented with the services we provide. If you are worried about safety, then you need to leave your worries behind. It is because we are an insured, bonded, and licensed company. So you can depend on us.
We have a line of experts to help you with all the decisions related to septic tanks, such as choosing the design getting approvals, and then finally install the system for you. We also make sure that we don't disturb you in any way while the work is going. We believe in a work of quality and hard work rather than just completing the work.
Have any doubts about pricing? You shall clear them with our experts who will answer all your questions and will make your mind from all the worries and doubts.
Septic tank installation and other tasks associated with it can cause a lot of hassle but not when experts like us are there to help you. We, Richardson Septic Tank Pumping, Installation, & Repairs, offer various services for both commercial and residential problems. Some of our services have been listed below: –
Our Features
Insured and Bonded

Licensed

We have trained, certified Professionals.

Flexible Scheduling

On-time Service

Unmatched Quality

Pocket-Friendly

Safe and Non-Hazardous
If you live in the region of Richardson and you are looking for the best septic system services, you need to come to us. We, the Richardson TX Septic Tank Pumping, Installation, & Repairs, are the best company for this process. We have the required experience to offer the best services in this area.
We service all of Texas. Below is a list of cities most of our services are at on a daily basis: